How Application Object Migrator (AOM) module of TRI² application lifecycle management, helped Triniti improve quality & lower cost of ownership to customers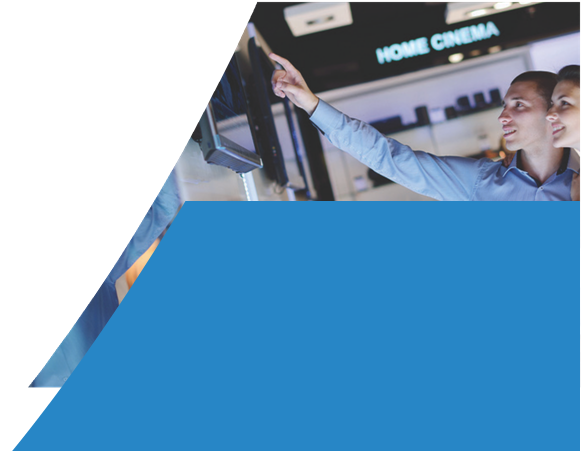 Client Background
Triniti is a business & application consulting firm specialized in Oracle's e-Business Suite of products. It also builds products for MDM, Application Testing & Objects Migration, Project Management, Business Intelligence & Reporting, leveraging its in-depth knowledge of integrating EBS with other heterogeneous applications.
"After AOM was implemented, I am relieved from supervision activities, follow-ups, and addressing last-minute fire-fighting activities. Now I just take a look at release notes sent by AOM and this additional time in hand helped me reclaim my family outings on weekends"
- Lavanya Kumar Chinta, Director, Product Development, Triniti Corporation

"Automation capabilities of AOM made the difference to my work-life balance. My phone does not ring on weekends to report any migration failures or to pull me into any unscheduled meetings. My children vouch for this difference as I can now firmly plan for weekend get-togethers and spend quality time with them"
- Sangeetha Sudha Kolluru, Group Manager, Product Management, Triniti Corporation

"As a Framework Manager, I need to track the tickets for all the framework modules, planned for weekend migration. In our earlier days, it used to be an unofficial working day on weekends to micro-manage things and to make sure all the patches were migrated properly in the expected order. AOM has simplified the complete process and has relaxed us from all such activities. Now we are able to plan our personal work better"
- Yamini Yedla, Group Manager, Product Development, Triniti Corporation
---
Using AOM for automated code migration, Triniti product development teams saved approximately 4000 person-days in the last ten years. We transitioned from a stressful to a streamlined work environment. It also helped us achieve enhanced productivity and quality deliverables. With AOM taking care of scheduled migrations, we regained quality time on weekends and off-work hours during production migrations.

Outcomes for Stakeholders
For over a decade now, AOM has helped Triniti development teams experience the power of automation and realize the difference it brings to their work environments. Automated process control and audit trail are beneficial to all stakeholders. Salient points of outcomes to specific stakeholders are:
Developers

Enforced a discipline of checking code into CVS and SVN
Relief from documenting migration steps
Minimized rework as quality time spent on coding and testing
More time for fun-filled weekends and after-work hours
QA Leads

Freed them from gatekeeping activities
Workflow enforced system controls prevented non-compliances
Automated audit trail eliminated reliance on development teams
Product Managers

One interface for complete information on changes
More time spent on planning with mitigated execution risks
Less chaotic and more collaborative work environment
DBAs/ IT Administrators

Prevention of developer access to controlled environments provided complete control
Physical presence not mandated during migrations
Eliminated ad hoc requests (for log files, instance access)

To read more on the business benefits & behavioral outcomes influenced by AOM, click here
After implementing AOM, Developers, Product Managers and DBA/ IT saved their productive time, and the number of hours saved is provided in the below table:
| Role | Average no. of Hours saved per Migration Ticket | Average no. of Hours saved per year | Average no. of Hours saved from 2012 to till date |
| --- | --- | --- | --- |
| Developer | 2.00 | 1801.20 | 18012 |
| Product Manager | 0.75 | 675.45 | 6754.50 |
| DBA/IT | 0.75 | 675.45 | 6754.50 |
| Total | 3.50 | 3152.10 | 31521.00 |

Statistics Snapshots
Below are the statistics highlighting year-wise unique migrations, migrated objects, and migrated unique object types




Key Benefits
Every environment other than development becomes controlled
Production migration failures came down drastically
Scheduled migration windows brought down instances of irregular downtimes during working hours in case of migration failures
Reduced lead time for cloning any environment from the Production by remigrating missing objects at a mouse click
Map objects once and then migrate them to multiple environments - a great effort saver for product development
Generates upgrade packs without manual intervention
Creates a win-win situation for all internal stakeholders and customers

Workflow Snapshot