Introduction
​Responding to Coronavirus is a challenge for any business. The global and interconnected nature of the business environment has caused a serious supply chain disruption, adversely impacting worldwide economies and GDP. Individual organizations in all countries are trying their best to protect their employees, clients, and partners from COVID-19. All the while trying to minimize the impact of the pandemic on their businesses.
Triniti's Advice on Business Continuity Planning - Use Digital Transformation (DX) as the Critical Piece
​COVID-19 is once in maybe a 100-year event. The entire world is affected by it. But every cloud, however dark it is, has a silver lining. For many businesses, DX, which looked like a luxury before, is no longer an option.
​JC Penny and Neiman Marcus are great examples. Lack of DX initiatives, such as a robust e-commerce platform, has doomed them.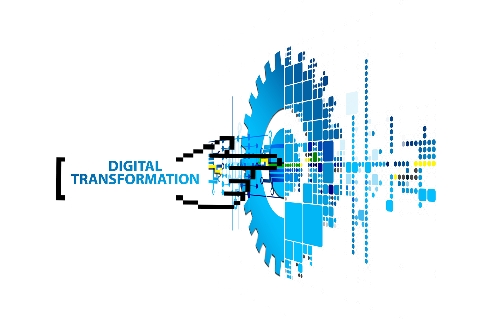 What Should Organizations do to Embrace Digital Transformation
​Firstly make it a strategic goal. It cannot be a middle management pipe dream. Realign the business models and processes with a focus on new value creation and enhanced experience for business, employees, and customers by investing in digital technology. This transformation builds the strategic differentiator ensuring success for most organizations. However in the case of brick and mortar stores, adding the capability to shop online, levels the playing field. It is important to know that it is never too late.

Let's see what transformation DX brings to stakeholders, data, and technology:
The Internet gives us a window into customer behavior with an ability to also influence it to some extent. Customer actions such as preferences, 'likes' and buying history, can enhance the experience and provide them with customized options. DX can also help predict customer behavior using Artificial Intelligence (AI) and or analyze patterns using multiple data sources via Machine Learning (ML)

Enabled employees are capable employees. Automation, which is a part of DX, empowers employees to make the right decisions by providing the right information at the right time. It also makes processes more efficient. An employee responsible for managing the complaints desk is empowered by bringing on the device of their preference, at work or home, data about geography, purchases, communication history (especially complaints), the special status of the customer and a chat window to communicate with the account manager responsible for handling the customer. This would vastly improve employee capability to interact and address any concern the customer has, and at the same time, will result in an enhanced experience for the customer.

Traditionally, decision making in an organization has relied on data generated by an organization internally, such as an ERP. DX opens the doors for external data and collaboration to enhance decision making. Data from social media giants like Facebook and LinkedIn to optimize marketing strategy is a great example

"Technology for business and not business for technology" is how technology participates in DX. An ERP system in the near past was the all-pervading digital tool in an organization ranging from transaction processing to decision making. With DX, an ERP still constitutes a vital part of an organization's overall footprint but is not sufficient. It must be continuously augmented by additional technologies, new applications, and new tools that support evolving and adaptive business models and processes. An app like Shopify would find its way to add online shopping capability. A web application to gather travel expenses data from approved travel service providers will make the expense management process more efficient.

Conclusion
Every organization operates in its unique environment of doing business with its own vision, culture, and values. An organization should also, therefore, pursue DX in its unique way. Digital information is not something where one size fits all. There is a lot of hype around DX. If you simplify it, it comes down to two things. Automation using technology (both hardware and software) and reliance on Data(internal and external) for decision making. So for organizations that are running Intuit, implementing an ERP could be the first step in DX. Each organization must create a digital road map that will propel it to the next orbit and make it ready for the next 'COVID-19'. The bottom line is that DX should become a part of the DNA of an organization. In the coming week, we will publish how Triniti internally used DX to adapt seamlessly to this crisis.
---
About the Author
Sanjay Bhatnagar is a seasoned professional, Chartered Accountant, and certified PMP, with more than 20 years of experience in ensuring success through empowering, engaging, and leading a global team of highly skilled people. He is an expert in Oracle Financials, Costing, Manufacturing, Supply chain, and Treasury. He has worked with small, medium, and large companies worldwide, including EMEA, APAC, and North America.