Analytics has become the backbone for digitally savvy organizations as a strategic differentiator. Data traverses through multiple layers and processes, ultimately resulting in information to enable partial or fully autonomous decision-making. To understand analytics, we need an understanding of the different components involved and how they come together. Let us have a look:

Data - Structured and Unstructured: In the pre-Big data era, cleansed and structured data provided input for reports, dashboards, and trends. But humans don't think, express, and behave in a structured format only. Unstructured data connects our thoughts, emotions, behavior, and actions. Unstructured data became a part of the analytics equation. Technology can now take unstructured data and make sense of it. Unstructured data has not replaced structured data but augmented it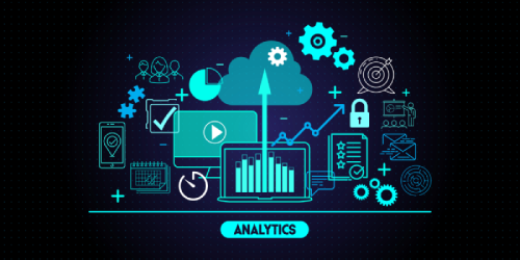 Data Sources - Internal and External: Historically, data gathering has been internal to an organization. Off-the-shelf systems such as ERP, CRM, PLM along with homegrown applications were the sources. Internal data, however, is not sufficient anymore. Analytics helps relate to what is happening in the outside world. With the likes of Google, Facebook, and Twitter, capturing humongous data, the data source boundaries have been more or less eliminated

Platform - Ingest, Store, and Process: Four ecosystems provide the required tools, infrastructure, and software to ingest, store, and process data to generate actionable information. Google with Google cloud platform, Microsoft with its Azure cloud computing services, Amazon with AWS, and Apache (Opensource) are the forerunners, with other players catching up. Synapse and Snowflake are some of the other names that we hear in this space. Data lakes and not just data warehouses have become omnipresent

Analytics Model and Tuning: The model is the final component that brings all the other three together, providing the path to achieving the end goal. The questions that are aimed at by different analytical models are:
What happened in the past? - Descriptive Analytics

Why did it happen? - Diagnostic Analytics

What is likely to happen in the future? - Predictive Analytics

Suggestion for the future - Prescriptive Analytics

To fully realize the potential of analytics, it needs perseverance as well. It is imperative that the organization venturing has the necessary knowledge and expertise in all these areas or get a team that does; otherwise, such initiatives may end up in failures, resulting in burning a big hole in the pocket and battered enthusiasm.
In our future blogs, we will highlight specific use cases.
---
About the Author
Sanjay Bhatnagar
is a seasoned professional, Chartered Accountant, and certified PMP, with more than 20 years of experience in ensuring success through empowering, engaging, and leading a global team of highly skilled people. He is an expert in Oracle Financials, Costing, Manufacturing, Supply chain, and Treasury, and has worked with small, medium, and large companies, spread across the globe including EMEA, APAC, and North America.
---