SunPower uses TRI² Application Object Migrator (AOM) to automate Object Migration for Oracle E-Business Suite (EBS) and InfoLease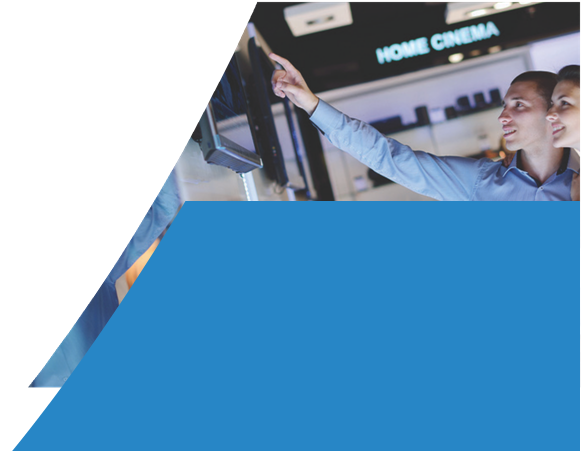 Client Background
Headquartered in the U.S., SunPower designs all-in-one residential & commercial solar solutions with access to the world's highest efficiency solar panels featuring SunPower® Maxeon® cell technology. Ranked #1 in commercial solar since 2017 & leader in social responsibility, SunPower has received more than 1,000 patents
"Oracle EBS Code migration becomes easy and stress-free using the TRI² Code migration tool with various migration options like On-Demand, Scheduled, Automated with the hierarchical approval process, and also sends the detail level status notification for all the objects for each step. More importantly, it allows the user to roll back the object to its previous version when needed. The right migration tool is significant for successful automated code migration since Oracle ERP is using many Software technologies like Oracle Forms, Oracle Reports, Discoverer Admin/Desktop, Oracle Database Objects, Oracle Application Objects Library, XML Publisher Template and Report, Oracle Application Framework(OAF) Java objects. I am extremely happy as TRI² Tool is supporting all these technologies and provides flexible choices with an exceptional support team"
- Velu Kaliyaperumal, Head of IT Operation, Global Enterprise Applications, SunPower
---
Outcomes
Automated Migration
SOX-compliant change management process enforced by the application
Centralized Change Management across applications with visibility to all stakeholders
Complete governance around migration using configurable workflows
Improved cycle time from change initiation to closure
ITSCN documents are no longer required as object migration happens automatically based on predefined workflows

Business Challenges
The As-Is process presented the following challenges:
Manual Migration process - Inconsistent, Error-prone, Time consuming
Ad-hoc Reporting, Approvals, and follow-ups to meet Audit and SOX compliance needs
High cost of Migration and Validation
No single source of truth in the absence of a centralized code repository
Long turnaround times for change deployment - Preparation of multiple documents, Error Notifications, Re-migrations

Solution Highlights
Triniti's change management tool provides one interface to capture all activities, events and associate the resultant artifacts with the application change lifecycle. Finally, it helps transition the changes across the controlled development, QA and production environments. Some of the highlights of the solution implemented at SunPower are:
Defined SOX-compliant change management workflows
Environment synchronization across instances
Standardized and enforced the use of SunPower's code version control system (SVN) and integrated it with AOM
Automated approval notifications and reminders supported on mobile devices
Change Control Record for each ticket based on information by the QA team
Auto-generated migration documents
Role-based security to control data access by Projects, Environments
Schedule automated migrations based on Release Cycles minimizing disruption
Detailed audit information for migrations done (Who Changed, What, and When) is also available

Process Flow
The migration process was mapped using Multi-Level workflows, based on the SunPower business rules.
Workflow Level-1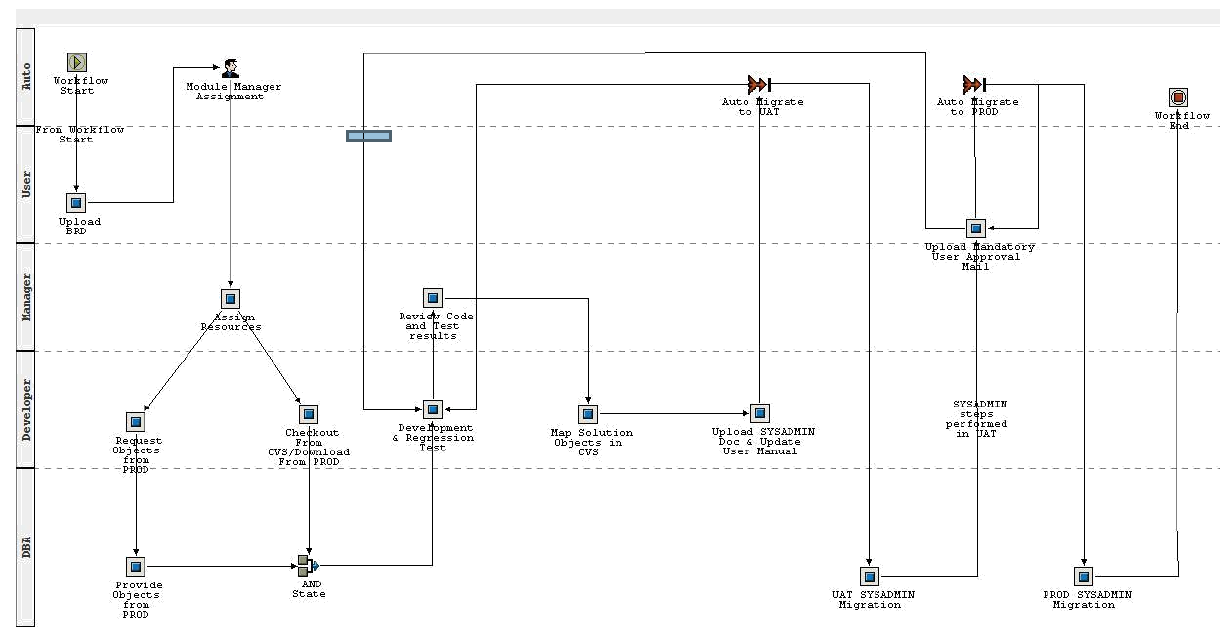 Workflow Level-2

Migration Statistics
Below are brief statistics of migrations being performed using Triniti AOM software since 2012. SunPower has completely migrated to automated migration processes.