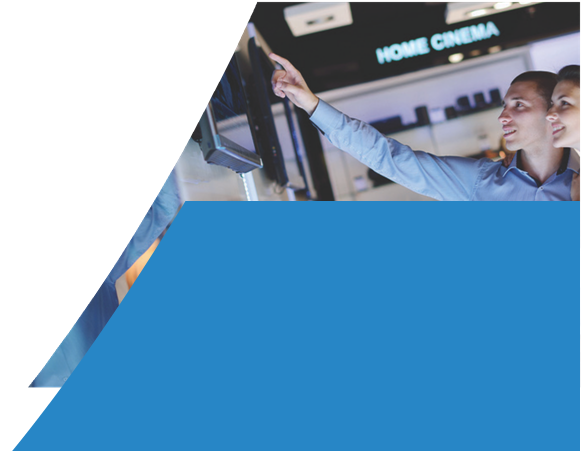 Client Background
Headquartered at Kulim, Silterra is a Malaysian semiconductor wafer foundry, offering CMOS fabrication processes for integrated circuits (ICs) in Advanced Logic, Mixed Signal and Radio Frequency, and High Voltage applications.
"Triniti's cloud Lot eDapter, successfully delivered a scalable, automated solution that integrated with our MES & Oracle cloud ERP. This solution effectively complemented Oracle cloud manufacturing offering to meet specific complex requirements of semiconductor manufacturing processes. We experienced a slight delay of about 2 months in clearing backlogs, caused during this complex transition, but Triniti's team stayed focused to overcome those challenges. Triniti's team demonstrated good subject knowledge and openness to inputs and guidance from customer & continued commitment during the course of implementation and production support."

- Ong Kean Choy, Finance Manager, SilTerra Malaysia Sdn. Bhd
---
Background
Silterra has been using the Oracle Shop Floor Manager (OSFM) module for mapping the complex wafer manufacturing process since 2000. Triniti integrated the FactoryWorks MES with the on-premise OSFM module. In 2019 Silterra started its journey to migrate to Oracle's cloud ERP offering. They successfully migrated all the ERP modules to the cloud except Manufacturing. Oracle cloud manufacturing doesn't map the complex semiconductor manufacturing process. Triniti bridged the gaps using Triniti's cloud-enabled Lot eDapter & Routing eDapter offerings. The solution was up and running in 6 months—Triniti optimized performance improvements without any dependence on the Oracle SCM cloud.
Oracle Cloud Manufacturing is a robust product. However, unlike EBS OSFM, it does not support the Semiconductor industry requirements. Triniti Lot eDapter and Routing eDapter seamlessly bridge this gap and enable the Semicon customers to leverage the strength of Oracle Cloud Manufacturing without having to worry about the lack of complex semiconductor transaction support in the Oracle cloud.

Outcomes
Enabled End-to-End solution on Oracle Cloud leveraging Oracle's cloud infrastructure (IaaS) and Oracle Cloud ERP

Integrated seamlessly with FactoryWorks Manufacturing Execution System (MES)

Reduced Total Cost of Ownership (TCO) as Silterra could get rid of ten integration touchpoints with the end-to-end cloud migration of Inventory, Manufacturing, and Costing modules

Migrated from OSFM On-prem to Manufacturing Cloud without compromising on functionality

Legacy on-prem PLM system PRS integrated for item creation and maintenance

Enhanced functionality to derive rework costs for each lot with customized business logic

Metrics (Cloud vs. On-Prem)
| Role | Cloud Performance | Improvement |
| --- | --- | --- |
| Routings (2000 operations) | <20 mins | 75% |
| Cost Roll up | 2 mins | 75% |
| Lot Transactions/ day | 65000 | 50% |

Business Challenges
Due to the high volume of data related to manufacturing transactions, the on-premise solution had become very slow to respond to cost-related changes

Supply Chain rollup for a single item was taking around 2 hours

The hybrid solution was consuming more cost and time to maintain various integration touchpoints between cloud ERP modules and on-premise Costing & Manufacturing modules

Routing Data extract from Factory Works MES to Oracle OSFM running more than 2 hours for each item

Performance constraints led to inaccurate costing and shipment delays

Solution Highlights
Leverages Oracle Cloud IaaS to host Triniti's offering. It comprises Triniti ETK for integrating Factory Works MES to Oracle IaaS, Routing eDapter to validate and create routing master data, and Lot eDapter to validate and generate lot transactions in Oracle cloud manufacturing.

Supports -
Semiconductor manufacturing-specific transactions Split, Merge, Change Item, Change Routing, Bonus, Scrap, and a comprehensive UNDO

​Enhanced functionality for consuming substitutes, and mixed materials (two or more substitutes)

Complex re-work operations with accurate Cost Accounting

About Triniti Lot eDapter & Routing eDapter
Triniti Lot eDapter and Routing eDapter provide connectivity between the Manufacturing Execution Systems (MES)/Foundries/SUBCONS and Oracle Manufacturing. These two time-tested applications have been around for more than 22 years now. They have had numerous successful implementations for Triniti's Semicon customers, enabling their complex integrations between MES/Foundries/SUBCONS and Oracle EBS. And now, the latest Cloud-Enabled versions of these two applications bring many more advantages to the table apart from just the conventional integration.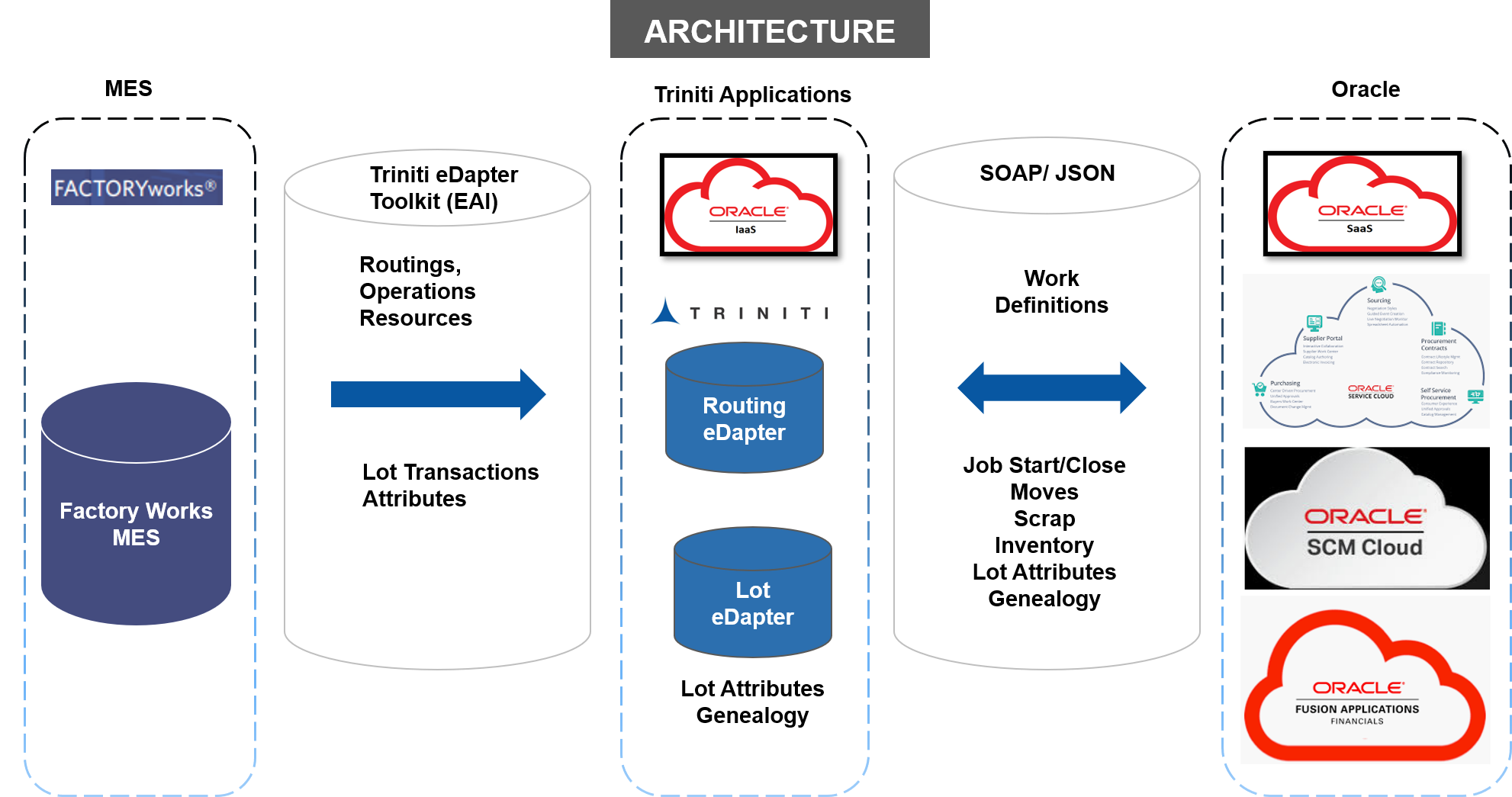 ---