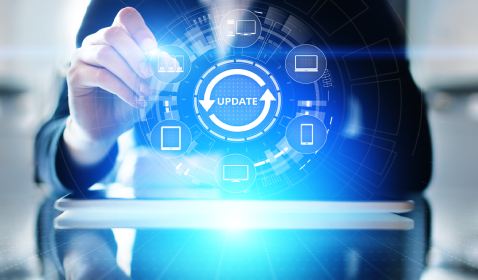 In our previous post, we talked about the fundamental requirements for the Oracle Cloud (SaaS) Quarterly patching process.
As part of the Oracle release management, we get new functionalities in Oracle Cloud (SaaS) applications every quarter, which require thorough testing of the new functionalities and business approvals for a successful upgrade within a three-week window. Managing and testing these quarterly upgrades without an automated system can be a cumbersome task for organizations as it involves different stakeholders such as:
Triniti - for creating the test plan patch testing
IT - for reviewing and initial approval of the test plan
IT Managers - for monitoring the quarterly upgrade progress
Business Users - for approving the test plan and the final testing
Oracle - for applying the quarterly upgrade patch in Test POD and PROD POD
Going above and beyond, Triniti has designed an accelerator that can help organizations manage the quarterly upgrade with ease and automation.
Key capabilities of the application are:
High-level dashboards for the IT Managers to keep track of the quarterly upgrades
Centralized repository for all the stakeholders to review the quarterly upgrade details
Workflow driven process with email notifications
Auto-creation of the Regression test cases