Marvell Semiconductor Implements Universal Costing Process, Automates Gross Margin Analysis for All Business Units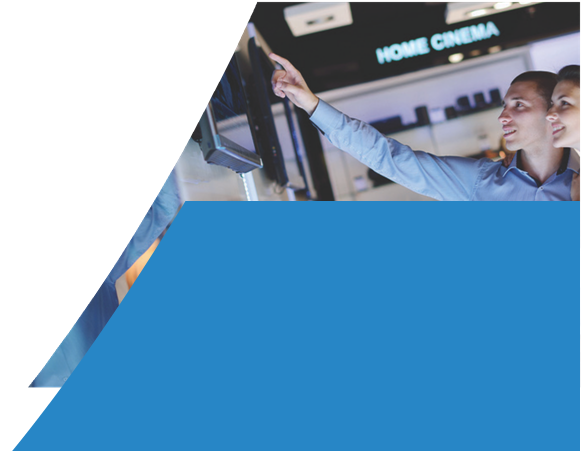 Client Background
Headquartered in the U.S. with design centers spread globally, Marvell is a leading fabless provider in the world of semiconductors. Its platforms include high-volume storage solutions, mobile & wireless, networking, enterprise solutions, consumer solutions & green products
"Triniti team has been a valuable partner in deploying the Oracle Hyperion Standard Costing and Gross Margin analysis solution at Marvell. Their commitment and responsiveness to resolving issues and overcoming technical challenges is very much appreciated"
- Avi Sokol, VP Global IT, Marvell
---

Outcomes
With Triniti's assistance in implementing Hyperion, Marvell was finally able to link operational plans to financial planning, which enabled them to have a Timely, Reliable, Accurate, and Complete (TRAC) actual Gross Margin. Marvell Semiconductor also gained the following benefits:
Eliminated inefficient and error-prone manual spreadsheets and e-mails, increasing operational efficiency and accuracy
Standardized costing process for all business units
Automated Gross Margin analysis for all business units

Business Challenges
Marvell wanted to implement Oracle's Integrated Operational Planning (Hyperion) solution to address the following issues which was a detriment to their operational efficiency:
Tedious process for setting standard costs
They were managing the costing process through Microsoft Excel. Approval was managed through emails. The audit trail was very difficult to trace
Master data was maintained outside Oracle ERP, resulting in inaccurate Master Data

Solution Highlights
Marvell chose Triniti because of its expertise, experience, and result-driven solutions for the semiconductor industry. Triniti was involved right from the start of the decision-making process when Oracle demonstrated the Hyperion Costing Engine to Marvell's super users of Planning. Triniti's team of experts then took the time to sit down with the super users to thoroughly understand their costing process and suggested improvements.
The Triniti performed the following:
Deployed the Hyperion system for all business units
Brought in Master Data maintenance into Oracle ERP
Integrated the Hyperion System with Model-N, Legacy PDM, Oracle ERP, I2, Subcons, and Foundry Quotation Systems
Tracked and resolved data quality issues
Provided Gross Margin Analytics by integrating Cost of Goods Sold (COGS) with Financial analytics
Provided a decision support tool that assisted users in analyzing and finalizing standard costs
Enabled 'What If Analysis'