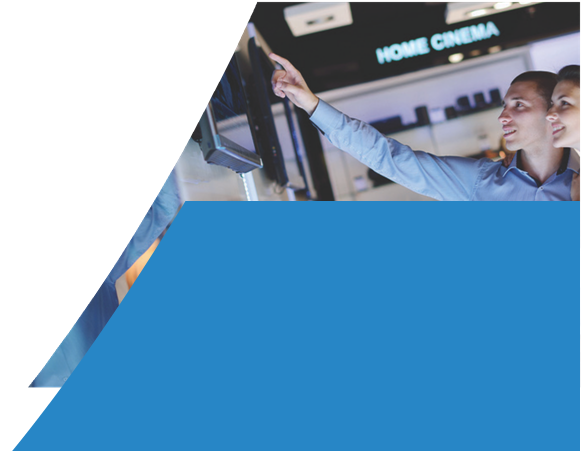 Client Background
Triumphant Institute of Management Education Pvt. Ltd. (TIME.) is India's leading test-prep institute with a pan-India presence with its headquarters in Hyderabad. Established in 1992, it operates out of 237 offices located in 118 towns and cities across the country. It's management team are graduates of the prestigious Indian Institute of Technology / Indian Institute of Management.
"Triniti has developed T.I.M.E. Enquiry and Enrollment Management System (TEEMS) using the latest web technologies combined with their inhouse application framework. With TEEMS, all our branches and franchisees are managing student enrollments and course offerings efficiently. Featuring role-based security and easy to use reporting tool, TEEMS has streamlined master data maintenance and has enhanced visibility into business-critical data for franchisees as well for management at Corporate Office"
- Ramakrishna, Sr.General Manager - Operations, T.I.M.E.
---
Solution Overview
TEEMS is a custom application built by Triniti for Triumphant Institute of Management Education Pvt. Ltd. (T.I.M.E.) for managing all its operations. It replaced their legacy application. It offers classroom / online courses for college /school level students appearing for national and international competitive exams.
Key Metrics:
Onboards students across 118 cities and 237 offices
More than 150,000 enrollments a year
1300+ business users
Single source for Master Data
Business Benefits
Better decision-making through enhanced reporting helped franchisees and senior management
Eliminated administrative approvals for student transfers across cities/franchisees and course upgrades
Improved student experience on the corporate portal with self-service features
Improved IT team efficiency by eliminating the need to administer multiple applications
Standardized provisioning with role-based security freeing up the administrators from the tedious maintenance of user-based security
Challenges with the Legacy Application
Non-scalable application in line with growing business needs
Archaic user interface and non-standard user-based security
Missing built-in reporting layer
Applications working in silos catering to different functionalities
Data duplication due to non-unified data model causing master data issues
Integration missing with bank payment gateways
Solution Highlights
Zero Data Migration
Reverse-engineered solution from studying the legacy application
Leveraged Triniti framework for encapsulating security, administration, and reporting layer within TEEMS
Enhanced user experience with material design UI components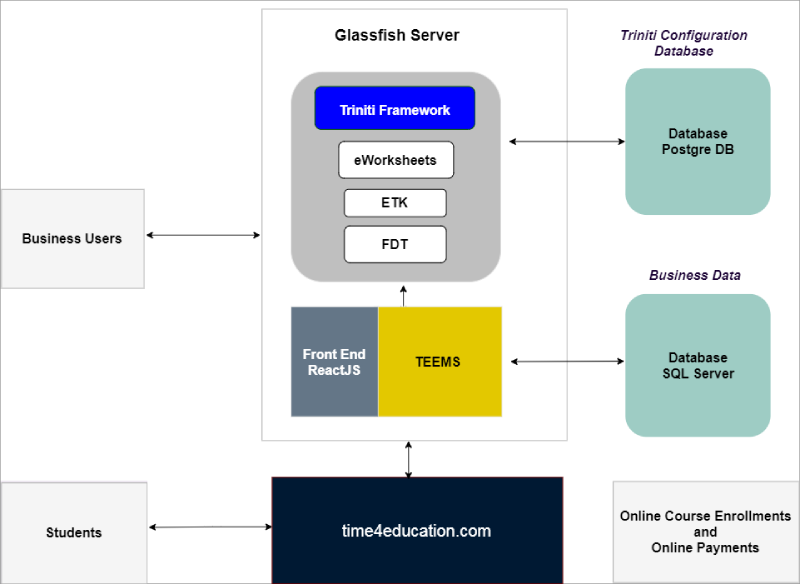 Triniti Value Add
Reporting layer that works with SQL Server and Postgre Database
eWorksheets facilitates T.I.M.E. to build management dashboards
Security, authentication, and authorization mechanism provided through Triniti Framework
Triniti Find Definition Template (FDT) enables a configurable list of values(LOVs) used across the application
Technology Stack
Java J2EE technologies. Struts and Spring for MVC, bean factories, and transaction management
Triniti's eWorksheets for Master Data Setup screens
ReactJS
Glassfish web application server
SQL Server 2012
---