Introduction
Every organization needs to ensure sound quality standards for retaining their customers and growing the business. Often a Quality Management System (QMS) is not given the attention it deserves. In such cases, it can have a direct impact on the organization's sales and resulting market share. Subsequent in the article, we would talk about unsighted/ failed approaches in an organization and provide tips and ways to improve the Quality Management System.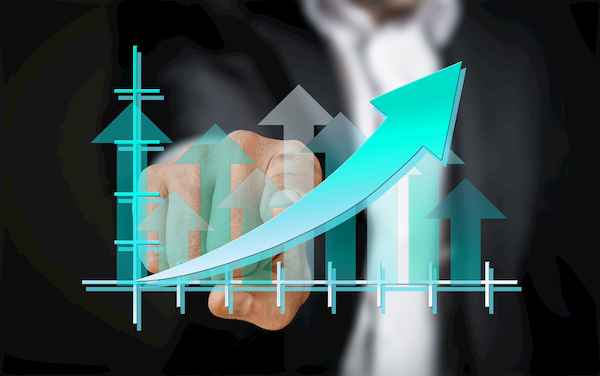 What is a Quality Management System?
A Quality Management System (QMS) takes charge of documenting processes, responsibilities, and procedures for achieving quality objectives and enforcing policies. It allows companies to direct and organize their operations to meet both regulatory and customer requirements.
For many organizations, quality management has been attempted but with less than desirable results. It's usual for a large organization to have implemented multiple quality management processes, data models, and applications over time. However, they may be working in a non-optimal or sub-optimal manner, facing business challenges.

Quality Management Approaches Organization Usually Fail to Adopt
Utilizing Power of Automation

Traditional paper-based or spreadsheet-based QMSs are difficult to maintain and require a lot of manual updating. Attempting to analyze the data collected in these systems, is even more time-consuming. For this reason, organizations are investing in automated QMSs. These systems collect and aggregate data in real time, streamlining the quality management process. It's also likely that they provide automated version control and a central data repository. This makes it easy to identify the latest version of a document and reduces the time spent looking for a particular piece of information, surely leading to increased efficiency

Integration with Other Business Applications

Quality control should never be a loner. Instead, it should complement all areas of your business strategy, starting from sourcing and design up till manufacturing, supply, and service. Next-generation quality management solutions integrate key data sources and systems to develop closed-loop quality processes between different functional areas

High Standards for Reporting and Analytics

If your QMS requires manual entry of data into a spreadsheet, the reports you rely on, are not only built with old data but will likely contain errors too. In a modern QMS, reports are built from real-time data, with dynamic dashboards to provide multiple views of the data with drill-down capabilities. Since these live-data reports are readily available, responsible person/ stakeholders don't have to wait for someone to provide them the latest spreadsheet. They have immediate access to these reports, 24/7, and are empowered to make better and faster decisions

​A System that grows with the Organization
It is important to have a QMS that grows with your business needs. Paper-based and spreadsheet-based QMSs have lesser ability to grow in this manner. In contrast, automated QMSs are more responsive, flexible and scalable. They provide a strong framework that eliminates the need to start from the beginning when the business expands. Moreover, the data that is retained in paper-based systems can easily get "misplaced" or "lost" and never be put to practical use
Making it Mobile

​Imagine if you can track the quality metrics on a mobile device. Not only you are able to capture and aggregate real-time data on the go, but you can also give visibility of that data and subsequent reports, to everyone in your organization. Going mobile means that you are not glued to your desktop, compiling aging data. You can even take photos on your mobile QMS and annotate it, providing a more comprehensive and multidimensional view for stakeholders residing at different locations
Continuously Validating the QMS

Striving for excellence is an essential approach to become a leader. The same rule applies to your QMS. Modern QMSs have constant validation built into the system. This is ideal because they save organizations from the incredible headache of updating the system manually

6 Ways an Effective QMS Can Improve Your Quality Management Process
Reduces Human Error

Manual data entry is prone to human error. Even when workers are extremely careful, errors may likely happen. Imagine a system that permits your worker to collect data on an appropriate mobile device, in real time. This eliminates the need for the collection of paper and reduces a two-step process into one easy step

Gain Immediate Visibility

When data is entered in a spreadsheet, that information is generally not included in reports until after it's been loaded into a database or data collection system. This may be hours or days later. Reports generated are less valuable to the stakeholders because they don't reflect the most current situation. Modern QMSs, fortunately, provide robust reporting powered by real-time data

Increase in Production Output

Access to real-time quality data reveals potential problems in each step of the production process. Being able to identify and address glitches instantly improves the end result. Problems or bottlenecks in the process can be identified and addressed on the spot, which can increase overall yield

Reduce the Cost of Quality

QMS reports provide quality assurance managers with live-data metrics. With this data, managers can focus on the areas of process which are less efficient. Systems can be optimized more rapidly and strategically, which curbs wasteful operations. Reducing internal failure will have a positive impact on the overall cost of quality

Meet Compliance Standards

The need to consistently improve the quality and meet customer requirements can be cumbersome to any organization who doesn't have the right QMS in place. Implementing a "mobile" quality control and process management solution can help you meet the required certification. Adhering to quality management principles will produce superior quality output and more satisfied customers

Produce Better Outcomes

Every step in the quality management process can be improved with the use of real-time data reporting. Enhanced quality tracking increases efficiency and performance while decreasing the cost

Conclusion
It's clear that a traditional QMS can be counter-productive to the organization's goal of continuous improvement. However, adopting the above modern approaches can undoubtedly lower your cost of quality by eliminating unnecessary expenses due to human error, undiagnosed issues, and communication gaps. Quality management is a continuous process. Businesses, irrespective of their scale of operations, can benefit from tips and ways outlined in this article. A proper quality management system ensures necessary changes in the overall processes, leading to superior quality products, bigger profits and being able to stand out from your competitors.

---
About the Author
Ankit Arora
has over 10 years of rich experience in Oracle Supply Chain Management. He is currently working with Triniti as a Manager, with areas of expertise including Oracle Quality, EDI, Demantra and Custom Solution Design.
---