Limelight Networks Improve Customer Satisfaction and Internal Efficiency by Revamping their Accounting Processes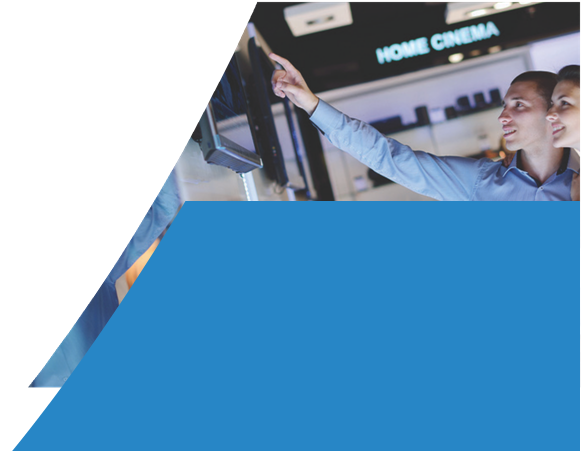 Client Background
Limelight Networks, a market-leading content delivery network (CDN), enables organizations to deliver fast and reliable websites, applications, OTT video, gaming & software downloads. Its powerful edge services platform leverages a global private IP network, intelligent software & world-class service & support
"WOW! The new invoice provides all the information that someone would need. It provides accounts, total usage charges, and a breakdown of detailed charges. You can tell a lot of work has gone into this all-encompassing invoice/ report!
Congratulations - a job well done!"
- A Limelight end customer's response upon receiving the newly redesigned invoice post-implementation.
It bears testimony to Triniti's methodology to focus on customer's customer

"Triniti helped us implement a complete overhaul of our provisioning, billing, and Invoicing applications. When we encountered a challenge, they would work together with us to understand the problem and help develop a robust solution, yielding accurate and efficient results with strong controls. A great team with a focus on Limelight's best interests"
- Dan Boncel, VP of Finance and Principal Accounting Officer
---

Outcomes
Limelight engaged Triniti for their expertise in Oracle and in manufacturing (even though CDN is a non-manufacturing industry). Triniti leveraged its expertise in LEAN and TRI2 Suite (Triniti Rapid Implementation and Integration) to achieve the project goals:
Period close cycle improved 350% - from 1 week to 2 days
Complete transparency in outbound invoices, creating a relationship of high trust with customers
Significant reduction in billing errors (~200% reduction in manual credits)
Reduction in personnel cost for the billing team
Product bundles fully synchronized with the price book resulting in accurate Service Contracts
Period of rolling out a complex plan cut down to less than a week

Business Challenges
To support its complex billing structure, Limelight uses Oracle Financials. A completely customized Oracle Service Contracts module was used for billing. Facing significant issues in the General ledger, Limelight needed to improve efficiencies in their accounting processes.
Triniti's root cause analysis of problems in Limelight's General Ledger uncovered the following symptoms:

Manual and inefficient order booking
Inefficient billing on account of manual processes causing errors
Cumbersome revenue recognition
Disconnected AR and GL
No transparency in customer invoice due to lack of structured data in Oracle
Voice of Customer results was indicative of a high level of customer dissatisfaction with billing
Detailed issues in sub-ledgers, operations revealed suboptimal use of Oracle ERP
Limelight was considering replacing Oracle Service Contracts with Order Management to replace the customer invoicing

Solution Highlights
1. LEAN and TRI2 Suite - A powerful combination for process re-engineering
As experts in LEAN methodology, Triniti proposed the LEAN approach to revamp Limelight's Q2C (quote-to-cash) and P2P (procure-to-pay) Business Processes​​
Limelight selected Triniti's TRI2 Suite technology as a core tool for business process improvement which brought efficiencies to the project in a number of core areas

2. Business Analysis
With clear goals, Triniti interviewed stakeholders and analyzed activities, focusing on Limelight's customer experiences. The following tools were then deployed:

TRI² Business Process Modeler to graphically map the existing process and break them down into activities
Performed activity value analysis for Muda, Mura, Muri (LEAN concepts) to identify inefficiencies
3. Strategy & Execution​
Enhancing - Oracle footprint for order management, billing, and pricing
Automa​ting - Contracts, renewals, revenue recognition, price quotes, payments, and P.O. to invoice matching
Improving - Customer transparency with the redesigned invoice
Integrating - Data collection from edge system to pinpoint revenue leaks
Employing - Scalable architecture to 'future proof' accounting systems
The combination of the TRI2 Suite with the LEAN methodology allowed Limelight to pinpoint the value of each improvement and prioritize it accordingly

4. Recommendations - Efficiencies recommended by Triniti
Redesign the Item master and create configurable products with governance and control
Implement additional modules of Oracle ERP that were already licensed
Enhance out-of-the-box integration between Oracle Order Management & Oracle Service Contracts (native integration is very rudimentary and prone to errors)
Automate integration with edge data collection system and provisioning
Create a purchase order for assets and line items at unit level with serial control
Automate receiving and use 1-step acceptance
Automate accounting based on POP (point of presence)
Automate invoice generation and matching
5. Oracle ERP Modules - Limelight received the benefit of a much more comprehensive Oracle implementation